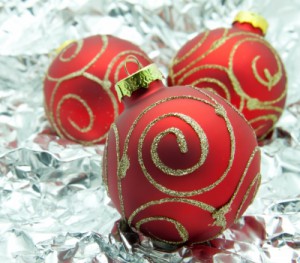 The Holiday Season is in full swing now with Thanksgiving behind us.  December, for many of us, is full of parties being thrown by friends, workplace socials, and family gatherings, as well as traveling.  As the hustle and bustle of this time of year start to commence, how does one find a little R&R (rest & relaxation)?  Here are a few tips:
Say No: This is a favorite of mine and sometimes the hardest to do. If you are overbooked and stressed, it's okay to RSVP no to an invite.  Stay home that night instead or get a spa treatment.
Hire Some Help: If you are hosting a party or the big Christmas dinner, hire people that can do the cooking for you, the clean up afterwards or to do the grocery shopping.  This will give you more time to get some R&R. If you can't afford to hire the help ask your friends to volunteer to bring food or drinks.
Workout: It sounds counter-intuitive to try to squeeze in time to work out when you barely have time to sleep but even 30 minutes of a quick walk or yoga practice can help distress you and leave you feeling reinvigorated and relaxed.
Breathe: Really breathe – deep inhales and exhales with intention. This has been shown to reduce stress immediately and has a calming effect on the body and mind – instant R&R anywhere, anytime and fits any budget.
For information on effective ways to manage institutional and individual portfolios nationwide, or to shop for real estate visit First Preston HT. Like us on Facebook. Follow us on Twitter.