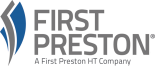 First Preston HT rental and management services provides tenant underwriting, relocation assistance, application screening, rent collection and expense management to over 23,000 properties with monthly rental values ranging from $550 to over $25,000 located across the U.S. and Canada.
Our proven ability to manage large inventories of tenant occupied properties and coordinate repair and maintenance services with a high level of service sets First Preston HT apart from our competitors. Among the services we offer are:
Rental Market Analysis
Property Valuation
Property Marketing
Screening of Tenant Applications
Completion of Lease Documents
Collection of Lease Payments (online)
Repair and Emergency Services
Payment of Authorized Expenses
Financial Reporting
Management of Tenant Related Issues
Our Rental Management services leverages our web-based technology platform which provides key features including: critical real-time data to owners and tenants; coordinates the services of more than 11,000 directly engaged subcontractors to perform property maintenance and repair services; tracks lease and tenant information; maintains property level financials; and supports owner and tenant communications.
To submit a Lease/Rental Application for one of our managed properties, please click below:
Lease/Rental Application
Click below if you would like to pay your rent online or issue a funding to your account:
Rent Payment/Owner Contribution
Our Residential Brokerage is a full-service real estate company offering expert assistance with all aspects of home buying and sales. We are a high touch, boutique, full-service real estate brokerage firm specializing in DFW, but also leverage a robust network of professional brokers for nationwide support. Our team of professionals with over 30 years of real estate experience is ready and willing to assist in all of your real estate needs. Whether you are looking to purchase, sell your home or looking to purchase as a first time home buyer, we will take care of all the details to provide a smooth and easy going transaction.