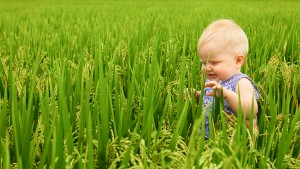 I have had several friends in the past few month welcome new bundles of joy into their homes.  Our First Preston HT Team has also had a few new babies.  It's an exciting time for new parents but can also be overwhelming.  Parents want the best for their children and with so many baby products on the market today, how do you know which ones are safe and healthy for them?
There are several mainstream baby products on available today that contain toxic ingredients that could be detrimental to your baby.  Opting to use natural, organic products, that are free of these ingredients will be better for your baby and give parents more piece of mind.  Here are a few of the toxic ingredients to avoid and suggestions for some natural products to use instead:
If you have a newborn First Preston HT congratulates you and hopes you find these tidbits on baby products helpful and informative.  For information on effective ways to manage institutional and individual portfolios nationwide, or to shop for real estate visit First Preston HT. Like us on Facebook. Follow us on Twitter.