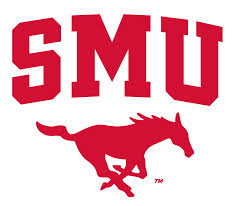 Summer is now officially over and today was the first day of Fall!  Kids young and old across the nation have settled back into school routines.  This also means football season is well underway and here at First Preston HT we love college football.  It's time to make some new friends, revive old rivalries, and plan some memorable tailgate parties!
Tailgating is an American tradition that is often marked by a great mix of fanatical sports fans, savory foods and ice cold drinks.  Every college has their own tailgating traditions and here are a few that stand out.
TCU (Texas Christian University in Fort Worth, TX) Football fans host their tailgate at Frog Alley where there is live music, live radio broadcasts, and bounce houses.
SMU (Southern Methodist University in Dallas, TX) holds its southern style tailgates on "The Boulevard" which is the main strip that runs down the center of campus.  Students dress to the nines and enjoy a parade by the band and cheerleaders that leads football fans to Ford Stadium for the game time kickoff.
Ole Miss' (University of Mississippi in Oxford, MS) hosts their tailgates on The Grove, a picturesque ten acre area lined with trees, while keeping things classy and sophisticated as students as well as alums wear their best in school colors and Rebel pride.  This is far from the typical parking lot atmosphere.
UT (University of Tennessee in Knoxville, TN) fans tailgate on boats off the docks outside of Neyland Stadium on the Tennessee River as part of what is known as the "Vol Navy", a flotilla of some 200 vessels, some tricked out with slides and bubbly hot tubs.
LSU (Louisiana State University in Pineville, LA) Tiger fans are known for putting extra effort into their pregame grub, offering up dishes like jambalaya, fogs legs, alligator and crawfish.  For this reason they don't mess around with the cookware either, they use massive grills, pots, smokers, etc.
Harvard (Harvard University in Cambridge, MA) hosts a wine and cheese soiree the night before their big game against college rival, Yale.  Pre-game events such as alumni luncheons,  recent grad get-togethers, and family events take place as well.  Also of note is the joint Harvard-Yale tailgate parties that take place in the fields next to the host stadium each year.
First Preston HT wants to know: What are your favorite tailgating traditions?
For information on effective ways to manage institutional and individual portfolios nationwide, or to shop for real estate visit First Preston HT. Like us on Facebook. Follow us on Twitter.