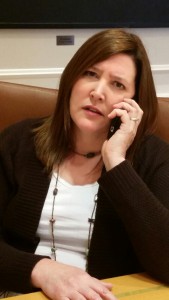 Having a good relationship with your real estate agent can make things easier and it's important to remember that treating them kindly can go a long way and will encourage them to go the extra mile for you.  Here are a few things NOT to do to your real estate agent:
Don't cheat on your agent.  Find one agent to work with that you like and stick with them.  They work hard for you in hopes of getting paid.
Don't haggle over price.  If you are selling your home and your agent thinks you have received a great offer, don't hold out for a better one.  If you are buying, don't significantly low-ball the asking price.
Don't skip out on showings.  If you set up an appointment with your agent to see a home, don't be a no-show.  This is inconsiderate to your agent.
Don't waste your agent's time.  If you aren't serious about making an offer on a particular property, do not request multiple showings pretending that you are interested.
Don't stick around for an open house.  If your agent is trying to sell your home, it's proper etiquette to leave the premises until the event is over.  This allows potential buyers to feel more comfortable to explore your home.