The National Association of Home Builders Housing Market Index report for June boasted the largest monthly increase in in overall builder confidence seen since September 2002, an 8 point jump to a total score of 52.
When it comes to the NAHB/Wells Fargo monthly Housing Market Index, any score above 50 means more builders than not are optimistic about the current and future market conditions. The report is created with data mined from interviewing the nation's home builders about their thoughts on three areas: current sales conditions, future sales climate, and the traffic of potential home buyers.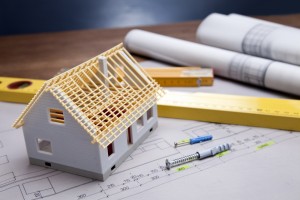 The section of the Housing Market Index where builders are asked to gauge current sales conditions jumped 8 points to 56, while the indexes for future sales conditions and current buyer traffic were up 9 and 7 points, to 61 and 40, respectively. It's also noteworthy that the component measuring future sales conditions reached its highest mark since March 2006.
In the June Housing Market Index ,NAHB Chief Economist David Crowe pointed out that this month's findings are in line with their projections of a 29 percent increase in housing starts for 2013, he noted that  that it would be the first time since 2007 that housing starts have surpassed the one million mark.
The NAHB has been conducting the Housing Market Index survey for 25 years, and it has been a great way for builders to convey their expectations and market experiences. Clearly the builder's expectations for the remainder of 2013 are high, and lower resale inventory of residential homes is one of the reasons for this confidence. NAHB Chairman Rick Judson, a homebuilder in North Carolina, said, "With the low inventory of existing homes, an increasing number of buyers are gravitating toward new homes."
For more information on First Preston HT, visit our website at FirstPrestonHT.com.