There is no getting around the heat this time of year.  It's hot enough to fry an egg on the sidewalk here at the First Preston HT corporate site.  Most of us crave ice cold drinks and dips in a cool swimming pool to rescue us from the sweltering sun.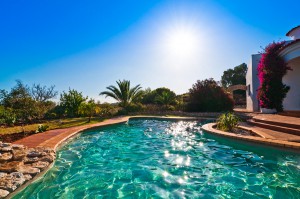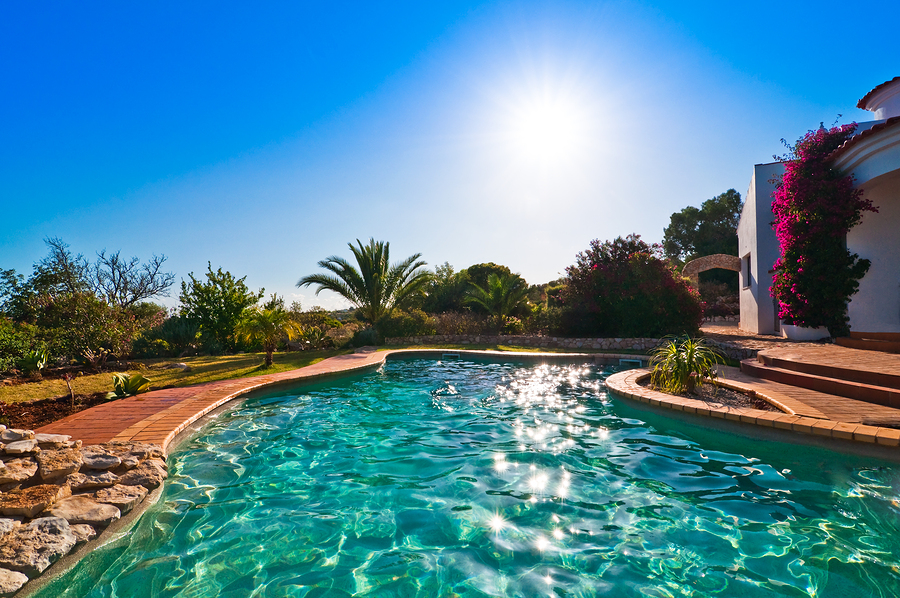 For those that live in apartment or condo dwellings, swimming pools are generally part of offered amenities that are easily taken advantage of during the summer.  Some homeowners and renters have the option of going to a community pool if there is one nearby, or better yet, can enjoy a refreshing swim if a swimming pool is right in their backyard.
Since not all homes have swimming pools to offer relief from the long summer days, it can be more than temping to seriously contemplate a decision to make this an addition to your backyard landscape.  But what are the costs involved and is it worth the investment in the long term?  Deciding to add a swimming pool to your home is a big decision and it can be very helpful to implement some cost benefit analysis when reaching a decision.
Types of Swimming Pools:  First decide which type of swimming pool you want to have installed.  There are two main types: above ground and in-ground.
Costs:  Above ground swimming pools are much cheaper to have added to your home.  The average 19' diameter above ground pool is $6,243 according to P.K. Data.   The average 32'x16' in-ground swimming pool will cost $21,919.  Of course the size of the swimming pool and the depth directly affect the cost.  For every square foot of an in-ground pool, expect to pay around $50.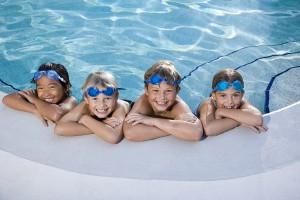 Installation/Construction:  Above ground swimming pools might require some site preparation to level the ground area and provide access to electrical service for the pump that circulates the pool water.  In-ground swimming pools require site preparation as well but to a much higher degree.  The swimming pool is then lined.  A vinyl lining is the least costly averaging $18,000 while a fiberglass lining will run about $20,000.  If opting for concrete, the cost can run from $20,000 up to $50,000 to install.  In-ground pools also usually need a surrounding patio and fencing installed which will increase the overall cost.
Maintenance: The water treatment chemicals alone can cost around $80 a month for above ground swimming pools and $95 a month for in-ground pools.  Cleaning tools including brushes, a vacuum, covers, and heaters start around $400 and can increase into the thousands (a solar heater can cost around $5,000). These are just some of the basics.
Add-ons:  Perhaps you wish to add a diving board, slide, spa, or lighting to the in-ground pool.  If you opt to add these or other amenities to your swimming pool the cost can continue to increase.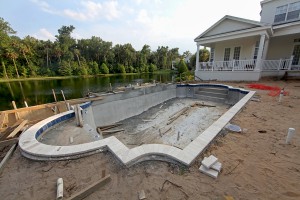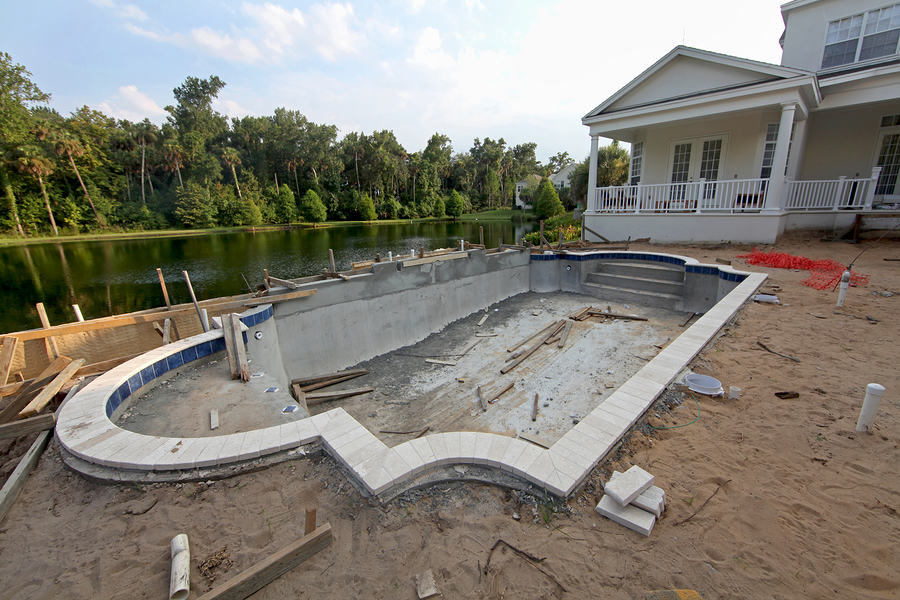 Home Value: While it might be nice to have the convenience of a swimming pool in your backyard, what does it do for your overall home value and is it worth the investment?  Some experts say that having a swimming pool can actually make your home harder to sell as many buyers see it as a liability rather than a luxury.  However, in the right circumstances it could boost your home value by as much as 7% according to Houselogic estimates.  This is dependent upon the climate you live in, the pool to additional back yard ratio, whether you live in a higher-end neighborhood where most houses have pools, as well as the style of the pool and how it fits with the home design.
It is a significant investment and decision that comes with a commitment to maintenance that deserves your careful consideration.  In the end, if enjoying a cool refreshing dip in the water is something you desire, we hope you have access to a swimming pool nearby or in your own backyard to escape the summer heat.  For information on effective ways to manage institutional and individual portfolios nationwide, or to shop for real estate visit First Preston HT. Like us on Facebook. Follow us on Twitter.