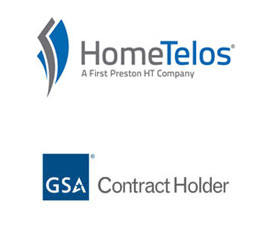 We are a General Services Administration (GSA) contractor with the following schedule contracts:
Professional Services Schedule, Special Item Numbers:
520 1 Program Financial Advisor Services
520 2 Transaction Specialist
520 3 Due Diligence and Support Services
520 5 Loan Servicing and Asset Management
IT Schedule 70, Special Item Number:
132 51 Information Technology Professional Services
Services
First Preston HT service offerings focus on our client's most critical issues and opportunities.  We bring deep, functional expertise which delivers optimized results and enables our Government clients to achieve their objectives.
Asset Management – Our asset management and marketing services are customized to meet the specific and sometimes unique needs of our government clients by preserving and maintaining the value of each asset through the successful sale or lease of properties.  Learn More >
Lender Services – Our services provide an efficient process for executing pre-conveyance, conveyance, title review and administrative remedies based on complex policy guidelines that ensure property values are maintained and cost to insurance funds is minimized.  Learn More >
Real Estate Technology – We offer a hosted solution as a service (SaaS) to manage the end-to-end process supporting the sale of real estate assets which serves as a platform to assist organizations in getting properties back into the community. Learn More >
Custom Development – Our custom technology services team provides mobile responsive scalable solutions that automates your processes and integrates with other Government systems.
Learn More >
Consulting – We provide operational and technology consulting services that deliver tangible sustainable results in support of your business goals. Learn More >
Products
First Preston HT commercial-off-the-shelf (COTS) technology solutions are hosted in a FISMA capable, SSAE-16 certified data center and satisfy Section 508 accessibility requirements.
Registration/Application – Platform configuration allows for the automation of complex government regulations to provide affected entities with a customized registration experience in which they are only asked to provide information relevant to their situation. Learn More >
Workflow Management – Configurable process agnostic platform automates workflow within a secured online environment that allows all parties to efficiently collaborate and share information. Platform integrates with Pay.gov and third party E-sign compliant electronic signature solution and redaction solution. Learn More >
Servicing Oversight – Customized to automate Government Sponsored Entity's loan servicing policies which govern how Servicers manage their loan portfolio. Platform provides online secured environment for Servicers to submit transactions such as property preservation requests which require approval. Learn More >
Negotiation Management – Enables buyers and sellers to negotiate the purchase of a house using a secure online platform which is either accessible from a real estate agent's website or located on our proprietary BidSelect® marketplace. Learn More >