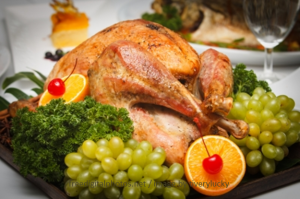 Thanksgiving is almost a week away and Christmas will be here before you know it.  This time of year is among the busiest long-distance travel periods of the year.  With holiday parties to throw, food to buy, presents to gift and plane tickets to purchase, money can be tight.  Here are a few tips for traveling this holiday season on a budget.
Traveling on the actual day of Thanksgiving, Christmas, or New Years can help you avoid big crowds at the airports, shorter security lines and cheaper airfares. Make sure to buy your ticket in advance to get the cheapest price available.
Stay with family or friends at your destination if possible. Hotels tend to increase their room rates during the holiday travel season.  If this isn't an option there is a growing trend called CouchSurfing that allows travels to crash on peoples couches free of charge.
Book airfare for large parties separately. If you are traveling with your family or a group of friends book each ticket individually.  This can save lots of money due to the way the airlines charge for seating based on group size.
The cheapest dates to fly according to Farecompare.com for domestic travel are Tuesday, Wednesday, and Saturday. Travel demand for these days tend to be less than other days.
What are your favorite tips and tricks for saving money on holiday travel?
For information on effective ways to manage institutional and individual portfolios nationwide, or to shop for real estate visit First Preston HT. Like us on Facebook. Follow us on Twitter.