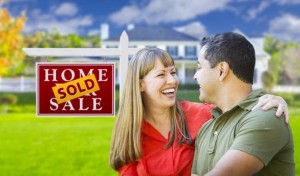 Part I of this blog post from the First Preston HT team focused on how to help increase the value of a house through maintenance, landscaping and lite remodeling before selling it.
In Part II, we address the choices a seller has when putting their home up for sale and other things to consider before it hits the market.  First Preston HT knows buying and selling a house will be one of the largest financial decisions a person makes in their lifetime and we want to help you feel knowledgeable about this topic to enable you make educated decisions.
Hire an Agent or Sell It Yourself – A real estate agent can handle the marketing of a property and also determine the best selling price of a house. However, this service doesn't come free and will cost around 5-6% of the selling price.  Selling the property yourself will save the commission but the seller may miss out on the experience and added services that a real estate agent brings to the table.  First Preston HT offers a great option that avoids the high commission charges while still providing some of the assistance and experience of an agent for a flat fee.
Pre-listing Inspection – Opting to have a home pre-inspected before listing can save lots of time by identifying potential problems with the house that a buyer would later find during the inspection period. This allows the seller a chance to fix them before listing the house to hopefully make the closing process seamless and easy.
Set a Price – It's important the seller decide whether they want to sell quickly or wait for the best offer. A real estate agent can provide a market analysis to help in this step.  If the seller doesn't have an agent, they can look at comparable real estate listings in the area to help determine a price.  An appraiser could also be hired to complete an analysis of the house.
Get it Ready to Show – This includes cleaning and tidying the house as well as staging to make it look appealing to potential buyers. It can be hard to keep the home looking clean for potential showings, especially with kids and toys, but it is an important tip that might help get the house sold quickly.
First Preston HT hopes this information leaves you feeling well-informed about the several options and choices available when listing a home for sale.  For information on effective ways to manage institutional and individual portfolios nationwide, or to shop for real estate visit First Preston HT. Like us on Facebook. Follow us on Twitter.