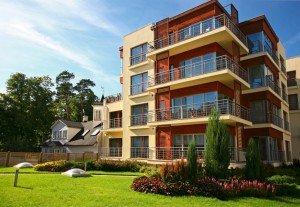 It's no secret by now that the rental market across the U.S. is hot as rental prices are growing at their fastest pace in 5 years.  The national vacancy rate was 4.1% during the second quarter of this year and the asking rent increased to an average of $1,099 a month (0.8% increase from the first quarter).  So with the cost of renting creeping upward, will this affect those that are looking to buy instead of rent?
Some economists believe mortgage rates could increase as rent continues to rise.  Lawrence Yun, The National Association of Relator's chief economist made a statement, "Given that housing is the biggest weight to overall consumer price inflation, if this rent trend continues, and it could easily because vacancy rates are falling and falling, then the overall CPI inflation will be higher than anticipated, which will then force the Federal Reserve to raise interest rates sooner than later."  There are other economists; however that disagree and feel that interest rate policy will not hinge solely on apartment rents.
Mortgage rates have not seen much action over the past year (30-year fixed rate mortgage rate is 4.17%) but if they were to increase this wouldn't be beneficial to homebuyers.  For housing to grow legs it is important to see job growth and income growth become stronger than it has been.  An increase in supply could also help push prices down.
For information on effective ways to manage institutional and individual portfolios nationwide, or to shop for real estate visit First Preston HT. Like us on Facebook. Follow us on Twitter.