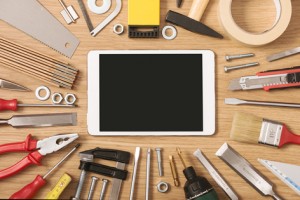 Home renovation is booming based on recent retail sales reports that show strong performance for retail home improvement companies such as Home Depot.   Here at First Preston HT and Castle Peak Homes, we know a thing or two about remodeling and what an undertaking it can be, especially if it's your first time.  There are some new websites that are promising to help make your home project less of a hassle.
Remodeling companies and professionals are hopping on the digital bandwagon in hopes of reaching those that prefer to do things via their smart phone or tablet.  Architects, contractors, plumbers, design-build firms, as well as product manufactures are starting to offer their services on sites like Houzz, Porch, Remodelaholic, DIY Network and HGTV.   While this is an extra cost for these service providers, it appears to be paying off.
Houzz is a website and mobile app for home remodeling and design that brings together homeowners and home professionals.  The website offers consumers beautiful photos of homes by room for design inspiration, a professional service locator, a way to buy home furnishings and advice on remolding.   If you are thinking about remodeling and looking for tips or inspiration, this is a great place to start.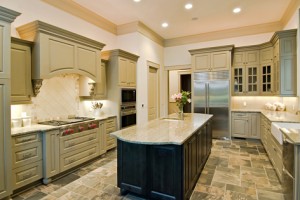 Porch is another online company that helps connect homeowners with local professionals.  It also provides a free resource, the Porch Home and Neighborhood Report, for understanding the remodeling and project history of a specific home as well as neighborhood data on completed projects.  This report is offered for any active listing on Realtor.com.  Like Houzz, they too provide lots of inspirational photos of impressive renovations which include project cost and the professionals that completed the project.
Remodelaholic (the name speaks for itself) features guest bloggers that touch on topics addressing DIY projects that homeowners can tackle themselves to save money as well as other homestead areas of interest.
DIY Network and HGTV, both cable network channels, provide resources for how-to and DIY projects as well as photos of remodels and videos providing tips and advice.  In case you haven't caught them on TV while channel surfing, they also air several different television shows that focus around remodeling and DIY projects in and around the home.
Try utilizing one or more of these resources for your next home remodel.  We hope it inspires you and makes the process enjoyable. For information on effective ways to manage institutional and individual portfolios nationwide, or to shop for real estate visit First Preston HT. Like us on Facebook. Follow us on Twitter.