The mercury is rising and springtime is just around the corner.  Regions hit hard by winter storms are starting to thaw and analysts are predicting the housing market will do the very same in coming months.  A tight housing supply continues to keep home prices high making this undoubtedly a seller's market.  The overall housing market for the year is positioned for continued growth.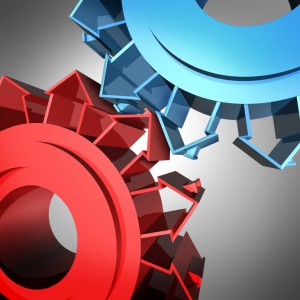 Demand for housing is still strong and expected to stay this way through the spring according to some analysts.  The Conference Board, a nonprofit association of businesses, found the percentage of consumers who intend to buy a home within the next six months is the highest it has been since 2000.  One reason for this rising demand is young people who are still facing a tough job market.  A housing analyst with Moody's Analytics predicts the economy will expand enough this year to enable these young people to move out of their parent's home.  While they may mostly rent, a decrease in vacancy rates should put upward pressure on rental prices prompting interested home buyers who currently rent to make a real estate purchase.
The rise in home prices is great news for millions of homeowners who have been underwater on their mortgage.  Rising values should encourage owners to put their property on the market, helping to ease the tight housing supply.  CoreLogic reported almost 3.5 million homeowners were lifted out of negative equity between the end of 2012 and mid 2013.  Zillow estimated even more borrowers are back above water, citing 3.9 million homeowners.  Chief Economist Stan Humphries, of Zillow stated in a recent release, "We've reached an important milestone as negative equity has fallen below 20 percent nationwide, which has helped free up marginally more inventory and contribute to further stabilization of the market."
During the past year, existing home and condo sales have increased 11 percent almost topping the highest level in four years.  The National Association of Realtors (NAR) predicts sales will remain about the same during this year.
For information on effective ways to manage institutional and individual portfolios nationwide, or to shop for real estate visit First Preston HT. Like us on Facebook. Follow us on Twitter.