"While geopolitical and global economic events could change the forecast going forward, what we see in this survey is confidence that the U.S. real estate economy has weathered the brunt of the recent financial storm and is poised for significant improvement over the next three years." -Patrick L. Phillips, CEO of the Urban Land Institute.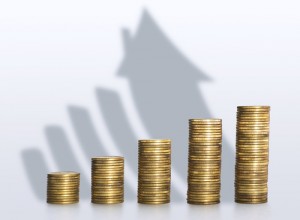 The Urban Land Institute (ULI) surveyed 38 analysts and real estate economists and released the findings in the Real Estate Consensus Forecast, on Wednesday, March 28. DSNews reviewed the data and compiled a summary. This is a recap of key real estate related facts from the article.
The survey findings contain encouraging news for the real estate industry. Here are the projected trends:
The institute expects housing starts to nearly double by 2014 and projects that home prices will begin to rise in 2013.
According to the Federal Housing Finance Agency (FHFA) data, average home prices are "expected to stabilize" in 2012 and "increase by 2 percent in 2013 and 3.5 percent in 2014."
Single family housing starts are projected to elevate from the 2011 level of 428,000 to 800,000 in 2014.
According to National Council of Real Estate Investment Fiduciaries (NCREIF) the expected 2012 return rate for apartment investments is 12.1 percent.
Rental rate growth for apartments is forecast at 5 percent for 2012. It is expected to slow to 4 percent in 2013 and drop slightly to 3.8% in 2014.
Unemployment rates are expected to continue to fall, hitting 8 percent by 2012 year-end, 7.5 percent by 2013 year-end and 6.9 percent by 2014 year-end.
GDP is projected to increase by 2.5 percent in 2012 and expand to 3.2 percent in 2014.
The report warned that "with the improving economy is inflation and higher interest rates. These rising rates will increase costs for investors." These findings together may prompt investors and prospective homebuyers to embrace current interest rates and take the plunge sooner rather than later.
Current markets represent historic buying opportunities for homebuyers and investors. The BidSelect® online marketplace is a powerful database of available properties spanning five channels of business. (Resale, short sale, foreclosure, rental, new construction) The resource features over 30,000 available properties and is free to homebuyers and investors.
For more information, please join us at FirstPrestonHT.com or on our Facebook and Twitter pages.