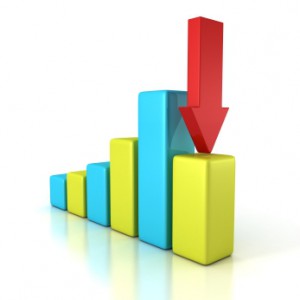 As 2013 winds to a close, economic conditions have made large strides since the beginning of the year.  2013 Definitely had its fair share of headwinds surrounding the economy, job market and housing market.   Stock markets experienced strong gains the past few days, reaching new highs.  Home prices have increased and foreclosure rates are on the decline.  One thing holding the housing market back however is home mortgage applications.
According to the Mortgage Bankers Association (MBA), U.S. home mortgage applications fell for the  second consecutive week,  hitting a 13-year low, dropping 6.3 percent from the week prior,  December 20th.  Rising mortgage rates might be scaring away some potential home buyers.  The 30-year fixed mortgage rate averaged 4.64 percent last week.  Rates have steadily increased in response to the Federal Reserve's decision to begin tapering asset purchases by $10 billion a month.
"Following the Federal Reserve's taper announcement, mortgage application volume dropped again last week, with rates increasing and refinance application volume falling to its lowest level since November 2008.  Purchase application volume was weak too, continuing to run more than ten percent below last year's pace. Notably, government purchase application volume is almost 25 percent below where it was at this time last year, with the larger drop compared to conventional purchase likely due to the increase in FHA premiums over the course of the year," said Mike Fratantoni, MBA's Vice President of Research and Economics.
As rates continue to tick up, the number of refinances will drop accordingly.  Refinances as a percentage of total mortgage activity, dropped to 65 percent from 66 percent in the week prior .  The MBA's seasonally adjusted index of refinancing applications dropped 7.7 percent.
Reported November new home sales numbers offered more attractive data than application numbers.  Signed purchase contracts for new  homes dropped slightly but this was after October's data was revised up 25 percent.  Squaring "the near highest level of new home sales in years with a multiyear low in mortgage applications to buy a home continues to tell me that investors are beginning to get their feet wet in the new home space with the goal of renting these homes out," analyst Peter Boockvar of the Lindsey Group said. "The secular shift to renting should continue."  When Boockvar broke down the numbers by region in the U.S. he noted, "The South is surging; the rest of the nation is not.  If you back out the South October surge, the numbers are in line with the tepid demand since July, when [mortgage] rates surged."
With 2014 right around the corner, it will be interesting to see what the new year holds for the housing market.
For information on effective ways to manage institutional and individual portfolios nationwide, or to shop for real estate visit First Preston HT. Like us on Facebook. Follow us on Twitter.