Home prices continue to rise in what is undoubtedly a seller's market.  According to Zillow, prices have increased so quickly that about 1,000 local housing markets have reached records in new home prices.
Real estate brokerage firm, Redfin, noted that 40% of the sellers it surveyed plan to price their homes above market value when they list during the second quarter this year.  This is a 33% increase from the start of the year.  Fannie Mae reported in April that 42%, an all-time high, of their 1,000 surveyed homeowners and renters believe that it is a good time to sell.
Home sellers are more likely to receive the asking price from the buyer that pays in all cash.  In markets with fewer cash buyers, home sellers have indicated they are willing to hold out if it doesn't sell quickly.  For some homeowners they need to get their full asking list price in order to pay off a current mortgage.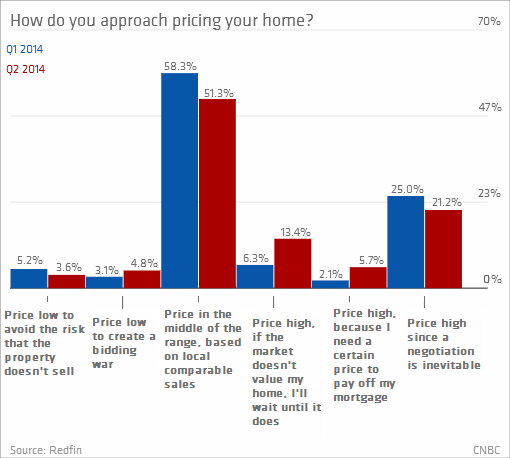 For information on effective ways to manage institutional and individual portfolios nationwide, or to shop for real estate visit First Preston HT. Like us on Facebook. Follow us on Twitter.