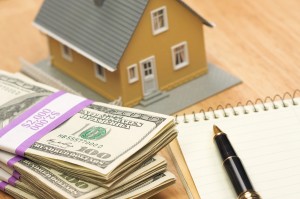 Whether you are a first-time home buyer or a seasoned vet, a down payment is typically required by the lender.  The amount required can range between 3-20% of the final sales price on the property.  So how much should you put down and what will that mean for your monthly mortgage payments?
A larger down payment can benefit you in several ways.  As the size of a down payment increases, the overall monthly amount due will decrease because less money is borrowed.  The size of the down payment will also determine the types of mortgages you are eligible to apply for.  For example, if you are only able to put down 5% you will be limited in the loans you qualify for as well as the number of banks that will loan to you.  Additionally, a higher interest rate might apply.
There are several mortgage calculators available online that calculate the monthly mortgage payment based off the price of the home, interest rate and down payment amount, like this one on Zillow.
For information on effective ways to manage institutional and individual portfolios nationwide, or to shop for real estate visit First Preston HT. Like us on Facebook. Follow us on Twitter.