The 'Big Game' did not disappoint this year with the over play and with it being a tight game.  The Patriots won against the Seahawks 28 – 24 with the win being attributed to one of the worst play-calls in all of Big Game history.  Aside from the game itself, I enjoyed some tasty football fare to snack on while watching the most expensive commercials, reported to cost be 4.5 million per 30-seconds, that had the expectation to entertain and provide a wow factor.  I was disappointed in general with most of the adds not being exceedingly memorable or engaging.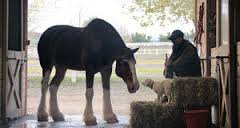 My favorite was the Budweiser commercial, "Lost Dog," featuring the cute puppy that finds its way back home to his owner after almost being devoured by a wolf only to be saved by his friends, the famous Clydesdale horses.  This commercial also trended highly with male and female audience members alike making it the overall top rated commercial.  The Always brand had an inspiring add, "Like a Girl," which emphasized the importance of giving young girls the confidence to do amazing things in life.
What was your favorite commercial this year?
For information on effective ways to manage institutional and individual portfolios nationwide, or to shop for real estate visit First Preston HT. Like us on Facebook. Follow us on Twitter.