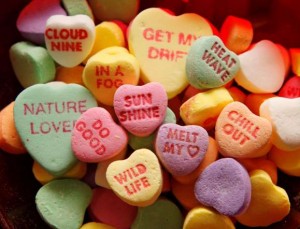 Valentine's Day is a holiday for love, romance, flowers and candy.  Every year thousands celebrate this time to show appreciation and affection for their loved ones, just as they did this past weekend.  Here are a few Valentine's Day fun facts that you might not know regarding this recent Hallmark holiday.
The holiday got its name from the Christian Martyr, Saint Valentine and dates back to the 5th century
By the 18th century, gift-giving and exchanging hand-made cards on Valentine's Day became common in England which eventually spread to America
Over 75% of candy sales for Valentine's Day are comprised of chocolate confections
The famous conversation hearts, Sweethearts, were first made by the New England Confectionery Company in 1866 and every year 10 new conversation-heart sayings are created
Contrary to popular belief, it's not the most popular holiday for greeting cards; it is the second coming in behind Christmas
Richard Cadbury, in 1868, introduced the first Valentine's Day box of chocolates
Did you enjoy your Valentine's Day?  Let me know if you received something special!
For information on effective ways to manage institutional and individual portfolios nationwide, or to shop for real estate visit First Preston HT. Like us on Facebook. Follow us on Twitter.