Spring is officially here and it's time to give your home a fresh update in addition to a deep spring cleaning.  Your home should reflect your personality and also be a retreat from your busy day-to-day life.  If you come home to a dull, cluttered space it can keep you from relaxing and enjoying those quite moments from the hustle and bustle.  Here are some top 2015 home decor trends from First Preston HT to help spruce up you home.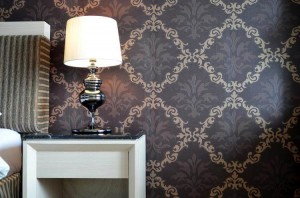 Go for the Gold!  Swap old stainless steel kitchen or bathroom fixtures for those with gold or bronze finishes.  This will instantly update the room with a touch of luxury and sophistication.  This decor trend can spill into the bedrooms and living room by updating table or floor lamps that feature gold metal bases, drawer knobs and cabinet pulls, gold brushed picture frames or accessories.  You can even mix metals of gold and silver for a polished look.  Keep in mind these shouldn't over power the room but add a nice finishing touch.
Wallpaper has made a huge comeback and it's not that drab floral pattern you are imagining from the 80's or 90's.  Top design companies are creating really bright, bold, fun prints that can really add pizzazz to rooms both large and small.  Aside from prints and colors that pack a punch, textured wallpaper is also becoming popular and can add to the room's overall ambiance.  Don't think you have to paper the whole room; choosing just one wall can be enough to achieve the look you are going for without over doing it.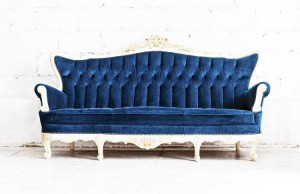 The Deep Blue – decorating with blue accents has become really popular lately.  This color has many different shades.   Blue tends to be a calming color and can add drama when painted on the walls of a room.  This could be a good color choice for guest bedrooms, or the master bedroom.  Think of adding pops of this color in unsuspecting ways: royal blue chandelier, sapphire glass coffee table, navy suede sofa,  or sea blue floor rugs.
You don't have to implement a total overhaul to reap the benefits of a fresh space either.  Switching out accent pillows, duvet covers and sheets, flowers, and accessories can make a huge impact while making not a huge an impact on your wallet.
These are just a few trends in decor this year brought to you by First Preston HT.  We hope you get inspired to update your space in a way that leaves you feeling at home.   For information on effective ways to manage institutional and individual portfolios nationwide, or to shop for real estate visit First Preston HT. Like us on Facebook. Follow us on Twitter.