Last year the housing market was mostly dominated by cash investors, many planning to flip properties or lease them out.  So far during 2014 investors still play a large role in the market although to a lesser degree since interest rates and prices have continued to rise.  Today we are taking a break from the housing market's latest news and economic data reports to focus on a part of our business that brings new life to properties in need of a facelift.
Castle Peak Homes takes pride in improving the neighborhoods where we purchase properties by completing renovations that bring back the original glory of structures while including modern updates.  Each neighborhood has its own charm and style and keeping this intact is important in preserving these areas.  Castle Peak Homes embraces the original architectural style of each property and enhances them with modern day elements such as hardwood floors, granite counter tops and updated bathrooms.
One property Castle Peak Homes recently purchased and renovated was in Ft. Worth, Texas.  From the outside this duplex looked worn down and tired.  A fresh exterior coat of paint and bright new shutters helped transition this house to a home.  The existing hardwood floors were refinished, new interior paint throughout added, and a privacy fence in the backyard was installed along with some beautiful landscaping.  One of the kitchens was tiled to give it an undated feel as well.  The 'before' pictures first and and the 'after' pictures are next.
Another purchased property, also situated in Ft. Worth, received a facelift.  This house had worn carpet and out-dated dark wood paneled walls.   A complete interior paint job, removal of the carpet and refinishing of the hardwood floors helped bring this house back to life.  A highlighted area of transformation was in one of the homes bedrooms which featured a fireplace.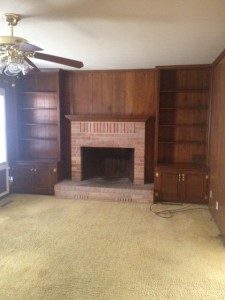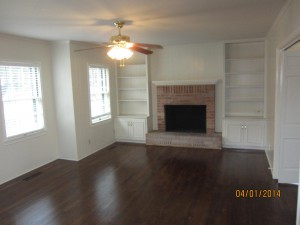 Castle Peak Homes is proud to add value to neighborhoods through the renovation of purchased properties and, at the same time, maintaining the character of each home as well as the charm and style of the neighborhood.
Please visit Castle Peak Homes for more information on our properties.  For information on effective ways to manage institutional and individual portfolios nationwide, or to shop for real estate visit First Preston HT. Like us on Facebook. Follow us on Twitter.