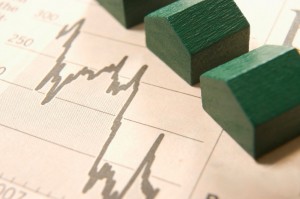 The past few months have brought unusually cold weather to much of the nation and for the North East and Upper Midwest particularly, the polar vortex as they are calling it, doesn't seem to be over.  The frigid temperatures have some analysts wondering how it will affect some of the macro-economic data reports, like retail sales, unemployment, housing and the overall growth of the economy.  December retail sales were revised downward; hiring did slowdown in December and January.  Housing is also not faring well, specifically with regards to housing permits, housing starts and home sales.  However, the brutally cold weather can't take all the blame for the slowdown in growth.
January U.S. housing starts recorded their biggest decline in almost three years.  The Commerce Department commented Wednesday that ground breaking dropped 16 percent to a seasonally adjusted annual rate of 880,000 units.  This is the lowest level since September and the largest percentage drop since February 2011.  Economists had expected starts to fall to only a 950,000-unit rate in January.
Housing starts can be strongly affected by the weather.  Freezing temperatures, snow and ice can prevent construction but once the weather clears up, construction will ensue.  For this reason it is anticipated that over the next few months, housing start data should rise as the weather warms up.  We should see a resumption of construction on the backlog of homes.
Some have poked holes in the weather theory, noting that the Northeast, which bore the burden of the cold temperatures and snow storms, saw starts hitting its highest level since August 2008.  Starts in the West, where temperatures have been warmer, declined.  What is more concerning is the housing permit data recently reported.
Housing permits recorded a third straight month of declines, pointing to some underlying weakness in housing.  Housing permits are not as strongly tied to weather and are a better representation of the fundamental state of the housing market.  Housing permits fell 5.4 percent in January, citing the largest drop since June, reporting a 937,000-unit pace.  Single-family housing permits waned 1.3 percent while multifamily permits slid 12.1 percent.
Thomas Costerg, a U.S. economist at Standard Chartered Bank in New York, stated, "The housing sector already slowed down in the fourth quarter and it's not picking up.  There is more than the weather at play and the underlying dynamics are not as favorable as people thought they were."
Homes sales have been trending lower as buyer traffic was slowed in part to cold weather and lack of supply.  Home resales fell more than expected in January and hit an 18 month-low.  There are a lot of factors at play in these numbers and some analysts are counting on a surge in the Spring to bring the housing market out of the deep freeze.
For information on effective ways to manage institutional and individual portfolios nationwide, or to shop for real estate visit First Preston HT. Like us on Facebook. Follow us on Twitter.