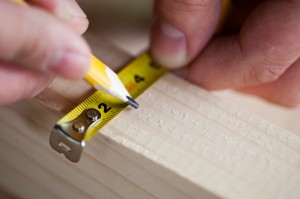 It's been a seller's market for quite some time now and home prices have continued to hold steady.  This has left many homeowners wondering if now is the right time to put their house on the market and take advantage of the upswing in property values.  But how can you squeeze the most value out of your home?
Create more space by knocking out a non-structural wall.  Buyers desire wide open floor plans and this option will cost you a few hundred dollars.
Prune, overgrown limbs and update landscape around your home to make it look more appealing.  Landscaping is one of the top three investments that can bring the biggest return when selling.  Spending around $400-500 on this can reap returns of four times your investment.
Don't put off maintenance or repairs that your home is in need of as this can greatly affect the value of your house.  Make sure all leaks are repaired, fix leaky windows, and replace rusty rain gutters.  Deferred maintenance can cost more in the long run if issues are not addressed as they arise.
Update the floors.  Hardwoods are trending and it doesn't have to cost a lot of money to update.  Spending an extra $600-$900 on updated floors and can increases your homes value by $2,000.
Update the bathrooms.  This also can be done inexpensively by updating the sink and shower hardware.  Deep clean the shower, apply fresh caulk where needed and get rid of the frosted glass shower door with clear glass, a more updated look.
Repaint and touch up walls.  Fix and paint any chips or scratches and if you have any walls painted a bold color, consider repainting these to a neutral tone.
For information on effective ways to manage institutional and individual portfolios nationwide, or to shop for real estate visit First Preston HT. Like us on Facebook. Follow us on Twitter.