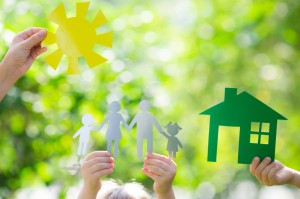 Last week's blog focused on maintenance and remodeling to help boost the value of your home before you put it on the market to sell.  This week we will take a look at choices a seller has when deciding to list their home and other things to consider before it hits the market.
Decide whether to hire an agent or to sell yourself – A real estate agent (for a commission) can handle the marketing of your property and also help you set a price for you house.  Selling yourself can save you the commission but might miss out on the experience that a real estate agent brings to the table.
Prelisting inspection – If you decided to do this, it may save you time by identifying potential problems with the house that a buyer might find later.  This gives you an opportunity to repair any issues before listing the house.
Set a price – It's important the seller decide if they want to sell quickly or wait for the best offer.  A real estate agent can provide a market analysis to help in this step.  If you don't have an agent, look at comparable real estate listing in your area to help determine a fair market value.  You may also choose to hire an appraiser for a complete analysis of the house.
Get your home ready to show – This includes cleaning/tidying your home and staging it so that it will look appealing to potential buyers.
For information on effective ways to manage institutional and individual portfolios nationwide, or to shop for real estate visit First Preston HT. Like us on Facebook. Follow us on Twitter.