The long awaited final Federal Reserve meeting of the year and concluding meeting for Bernanke's term has arrived.  Thursday the Federal Reserve released the news that it would finally begin to taper quantitative easing, albeit a slight taper, signaling the Federal Reserve is seeing signs of growth and strength in the job market.  Federal Reserve officials stated they would taper bond purchases from $85 billion a month to $75 billion.  How will this affect you and the housing market?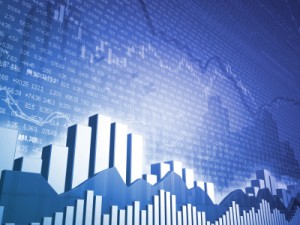 As the Federal Reserve slows its printing press in light of the taper, rates are likely to increase, meaning homebuyers will pay more for home loans in the form of mortgage rates and business loans will cost more as well.  Current 30-year fixed rates are hovering around 4.57 percent and will probably head higher.  Ellen Haberle, an economist at the online real-estate brokerage Redfin commented, "Homebuyers aren't going to be happy.  In the weeks ahead, mortgage rates are likely to reach or exceed 5 percent."  It is important to note these rates are still at historic lows even though they are starting to climb.  Analysts believe this is not enough to halt the housing market recovery.  "It's a better economy that gets people to buy houses," said senior financial analyst at Bankrate.com, Greg McBride.
In most recent housing data the fear of a taper seems to have vanished.  Housing starts soared to a six-year high, jumping 22.7 percent in November according to the Commerce Department.  This was the biggest increase since January 1990 and the highest level of starts since February 2008.  Starts for multi-family homes jumped 26.8 percent and have risen strongly during the recovery as demand for rentals remains high for those unemployed or unable to qualify for a home loan.
Homebuilder confidence this month was positive and builders were optimistic regarding current sales conditions, forward looking sales and potential homebuyers.  The National Association of Home Builders monthly sentiment index (HMI) increased 4 points, its highest level since August.  "This is definitely an encouraging sign as we move into 2014.  This indicates that an increasing number of builders have a positive view on where the industry is going," says NAHB Chairman Rick Judson, a homebuilder from Charlotte, N.C.
Now that there is more certainty in the housing market and the economy, businesses and consumers can make more educated decisions concerning hiring, taking out loans and making large purchases.  Craig Strent, CEO of Apex Home Loans in Rockville, MD, stated, "Mortgage interest rates generally hate the idea of uncertainty, so this definitely brings some certainty in terms of the Fed showing their cards as far as the direction of rates."
For information on effective ways to manage institutional and individual portfolios nationwide, or to shop for real estate visit First Preston HT. Like us on Facebook. Follow us on Twitter.