St. Patrick's Day celebrates the most widely known patron saint of Ireland. However, most of us think of green beer, parades and the luck of the Irish.  Whether you are hosting a party or attending one, here are some St. Patrick's Day recipes from First Preston HT.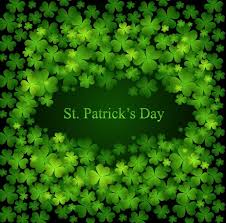 If you are looking for an easy, healthy spread, you're in luck.  Try this Ombre Veggie Tray featuring some of my favorite crunchy greens.  Whip up some Pesto Hummus to serve with the veggies and some pita chips.
For those with a sweet tooth, bake up these Guinness Chocolate Brownies that will be sure to satisfy your sweet tooth.  Looking for something a little lighter and green in color?  Check out this Key Lime Pie that was featured on Oprah.
No St. Patty's Day is complete without the green beer which requires few drops of green food coloring to your favorite beer.  If you're out of luck and don't have any food coloring on hand, just enjoy the Guinness that's left over from the Guinness brownies.  Most importantly, don't forget to wear green!
How do you celebrate St. Patrick's Day?
Hopefully you enjoy these holiday recipes from First Preston HT. For information on effective ways to manage institutional and individual portfolios nationwide, or to shop for real estate visit First Preston HT. Like us on Facebook. Follow us on Twitter.