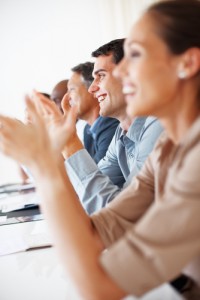 On November 26th, The Federal Housing Finance Agency (FHFA) announced conforming loan limits for 2014. According to a press release,  Fannie Mae and Freddie Mac conforming limits will remain at $417,000 for one- unit properties in most areas of the nation. For high-cost markets, one-unit property loans will remain capped at a maximum of $625,500.
FHFA's earlier announcement signaling their intention to lower loan limits, ignited a firestorm of protests from the National Association of Realtors (NAR) and the California Association of Realtors (CAR) among others. CAR President Kevin Brown expressed his organization's concern that "lowering the loan limits would have reversed the housing recovery;" in a press release from CAR he applauded the decision of Congressional lawmakers to make permanent the current loan limits of $417,000 for most markets  and $625,500 for high-cost markets.
"The 2014 loan limits are higher than 2013 HERA limits in several counties," according to the National Mortgage Professional.  For a list of loan limits for one-unit to four-unit properties for your county, review the FHFA news release. The link  to the list is in paragraph #5.
For details on how the loan limits were calculated see pages 2-3 of the FHFA release.
For information on effective ways to manage institutional and individual portfolios nationwide, or to shop for real estate visit First Preston HT. Remember to Like us on Facebook and  Follow us on Twitter.
Source:
Federal Housing Finance Agency Press Release