While most Americans see homeownership as a good financial choice, many are sidelined by 20% down payment requirements.  Recent surveys indicate that 31% of Boomers and 31% of Gen Y respondents consider 20% down payments a major obstacle.
According to a recent CNBC report, the housing industry activity has seen better days. Investor demand has catapulted prices up 12% year-over-year to "unsustainable levels" in some markets according to Fitch Ratings. Prior month mortgage applications fell 7%, refi apps swooned 8%, and home purchase applications tanked by 5% according to latest reports. Perhaps these trends and others have inspired the lending industry to showcase alternatives to the 20% down payment rule.
A large down payment, low debt ratio and a top credit score can typically qualify buyers for lowest interest rates and best mortgage terms. For well qualified buyers who don't have a 20% down payment, banks are now showcasing conventional loans with 5% down payment options; while private and governmental sources fund and spotlight over 1500 home buyer assistance programs.
This is the second segment of a two-part series. We'll spotlight seven down payment resources to help bridge the down payment cash gap.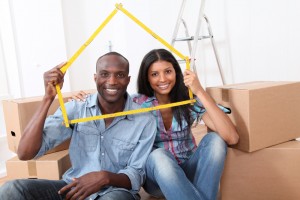 Down Payment Assistance –Have you ever wished that there was a one-stop resource combining all of the available forms of down payment assistance in one place? Down Payment Resource (DPR) is a national databank of various forms of down payment assistance available throughout the country, including local, county, state, and federal programs in all 50 states. Programs include those reserved for teachers, veterans, healthcare workers, etc., as well as a multitude of private programs.
Multiple Listing Services across the country opt-in to the service, connecting local members who then provide access to their homebuyer clients. DPR Vice President of Business Development Beverly Faull states, "This is the only nationwide resource which aggregates more than 1,500 programs from over 1,000 providers into an integrated, online program finder."
Major Banks & Credit Unions — Credit Unions, are jumping into the mix, offering attractive terms for qualified borrowers.
According to CNN news, several major banks such as Wells Fargo, TD Bank and Bank of America,  have begun offering loans with down payments as low as 5%. Some will even allow gifted funds to cover 2% of the sales price, leaving the buyer with a 3% down payment opportunity. Even million dollar property purchasers seek out lower down payment alternatives.  Market dynamics have shifted and it's worth taking a second look at traditional lender offerings.
HomePath Mortgage—Available only on real estate owned by Fannie Mae, a HomePath mortgage is a conventional mortgage requiring 5 percent down with no private mortgage insurance.
 Shared Equity Financing Arrangements (SEFA)—First-time home buyers are again turning to the traditional parent-backed loan, but with a twist. Loans are now formalized with a profit-sharing clause for parents.  A legal agreement spells out the particulars such as who pays taxes insurance, maintenance, etc. and the length of the agreement. Profits are divided when the property is sold.
Veterans Administration (VA)—VA Loans, great for qualifying veterans, feature low or no down payments. It is possible to bypass private mortgage insurance.
U.S. Department of Agriculture (USDA Loans)—Rural property USDA loans may cover 100% of the price of the property. Mortgage insurance is required, however at lower rates than many other funding types. Buyers are often surprised to find that non-farm properties may qualify.
Good Neighbor Next Door Loans (HUD.gov)—Qualifying applicants can receive a 50% discount on home prices. There is a 3-year residency requirement. The program is designed for law enforcement, pre-k through 12th grade teachers, emergency medical techs and firefighters.
While 20% down payments  dominated the lending scene for the last few years,  conventional lenders now signal a willingness to be more flexible on down payment options for well qualified buyers.
For information on effective ways to manage institutional and individual real estate portfolios nationwide, or to shop for real estate visit First Preston HT. Like us on Facebook. Follow us on Twitter.